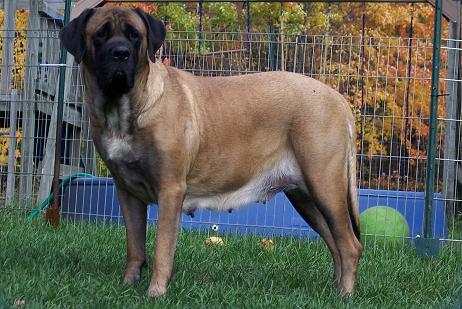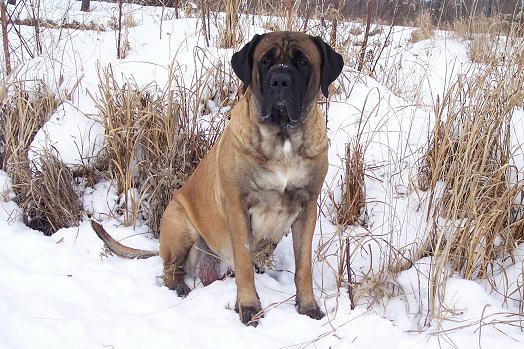 Zytka was bred by Tamara Berry of St Patrick's mastiffs. I think she is beautiful. She has wonderful black pigment, wonderful movement and structure, and a great temperament. She is a bundle of energy. She loves life. Everything is here for her enjoyment, she can turn anytime into playtime.

D.O.B. 10/4/04

TESTING: 

Cystenuria - Negative

PRA DNA - homozygous normal

CMR1 DNA Normal/Clear

CH St Patricks

Single

Red Rose RN

St Patrick's Ultimate Desire

Kumormai Great Expectation (UK)

Kumormai Brandy Sauce (UK)

St. Patricks Benevolent Boris

St. Patricks Plenty Of Pizazz

CH Kumormai Pride N'Prejudice (UK)

Kumormai Jealous Latin (UK)

Ochterlonie Sir Galahad by Kumormai (UK)

Kumormai Scarlet Ohara (UK)

Gov. Berrys Grand Miracle

No photo may be used without written permission from owner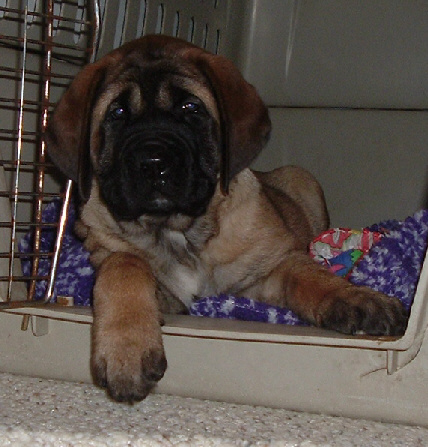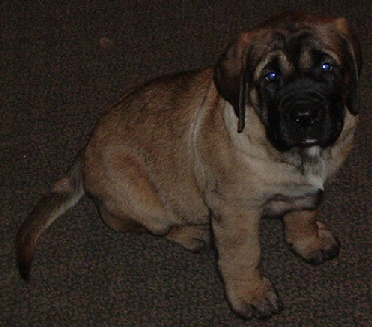 Lakehead Kennel Club WF/BOS 7/29/06 - 21 months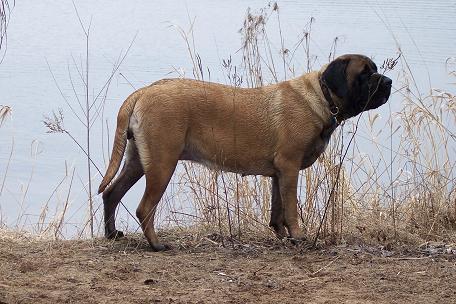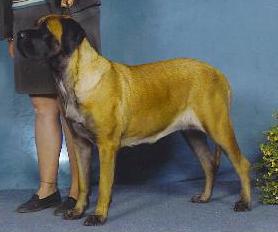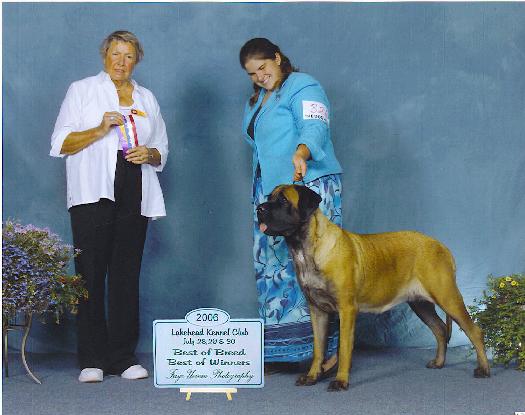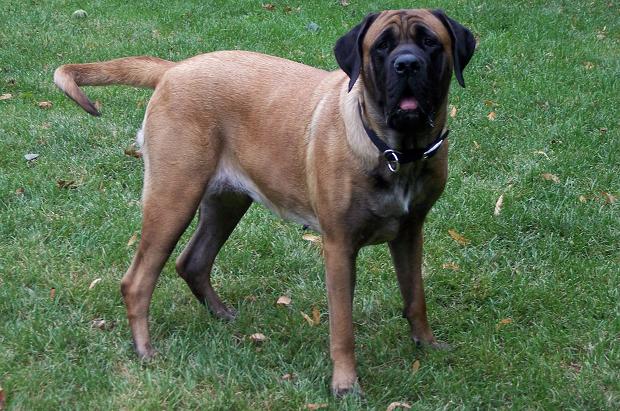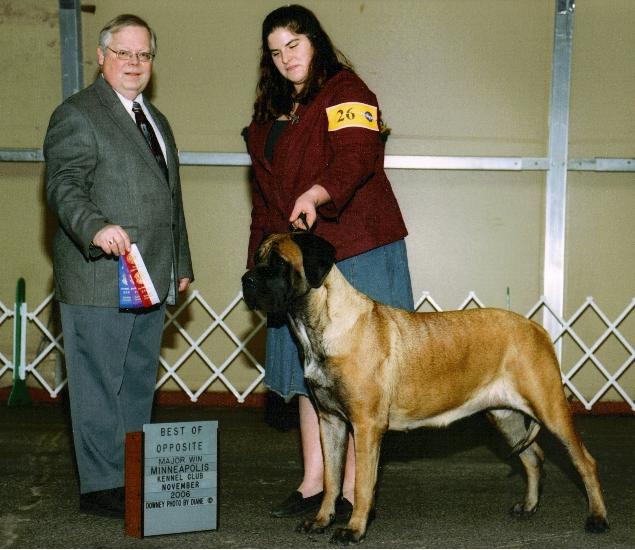 Lakehead Kennel Club WF/BOW/BOB 7/30/06 - 21 months

Minneapollis Kennel Club WB/BOS 11/18/06- Major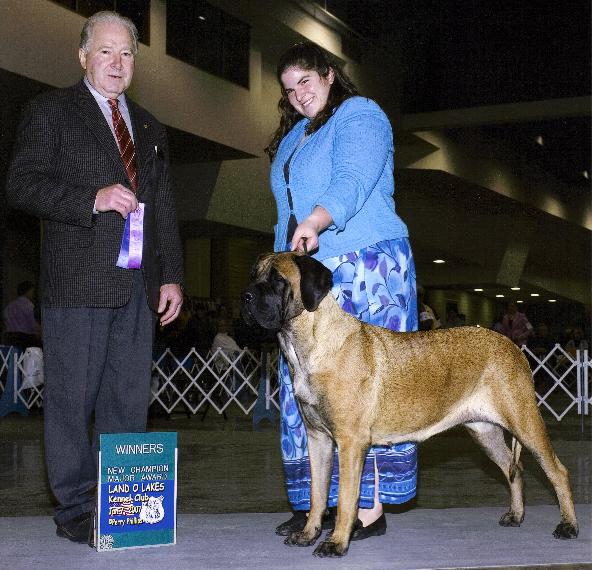 Land O' Lakes KC 1/7/07 - 4 point major, NEW CHAMPION!